USS Astraea -- NCC 80819 -- Commanding Officers Report -- February 2020
Posted on Fri Mar 6th, 2020 @ 5:06pm by Captain Abigail Laurens
Sim Information
February saw a somewhat quieter month, but we still managed to more than meet our goals! With a total of 39 posts for the month and a PPP average of 2.6 we're still well above where we need to be. Great work everyone!
---
Mission Information
Dead Moon
We successfully survived hell! We located the ship and we're back into clear space. Our away team is currently on the alien ship to see if they can determine who it belongs to. We have two Romulan warbirds on an intercept course, and Starfleet Intelligence on our tails.
And you're all about to have some big decisions to make, so be prepared!
---
Next Month's Challenge
This is something new that I want to try. I'm going to lay out a challenge every month for anyone who wants to step up, which I'm hoping is everyone!
This month's challenge comes in two parts, a duty log and a personal log.
I'd like to see a personal post from everyone. You can do a personal post, reflecting on something from your past. You can do a personal post with another player doing something non duty related. There are no restrictions or specific requirements, but write something that shows us a little bit of who your character is.
Secondly, I want you ALL to team up and write a post with someone you've never written with before. (Light Bulb: You CAN combine both these challenges into one post if you want!) This should be an EASY challenge because we have two new players on the ship, so feel free to jump in and make them feel welcome!
Please make sure posts are a good length! Try and hit that magic mark of 500 words for a single post.
---
Now.. moving on to what I know you're all REALLY waiting for!!!
---
AWARDS!!!!
Drum Roll Please...
..........
........
......
....
..
---
CO's Merit

Awarded to Lieutenant William Rogers
For always being involved and active, for always finding new and unique ways to stay involved when your position is on of the hardest on the ship to play, and for being committed enough to keep posting and tagging, even though you've been on holidays in one of the most gorgeous countries in the world!
---
XO's Merit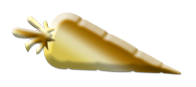 Awarded to Lieutenant Mica Rue
The Golden Carrot is given to those who rise above, who wrote not just as a hobby, but as an art. Who tell a story, and leave us as the reader wanting more. This Golden Carrot goes to Mica. We came along with you on a ride unlike any other. We suffered with you, and we waited for each part with anticipation. This Carrot belongs in your care.
---
Crew's Choice
Awarded to Lieutenant Calvin Morgan
Always being ready and willing to write, getting involved with everyone and making this truly enjoyable and interactive.
---
POTM Nomination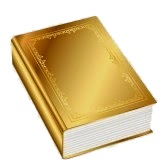 Wakey Wakey
By Lieutenant JG Shaille Levine & Commander Ichiko Gail & Lieutenant Calvin Morgan
http://astraea.pegasusfleet.site/index.php/sim/viewpost/279

---
Category: General News
Tags: